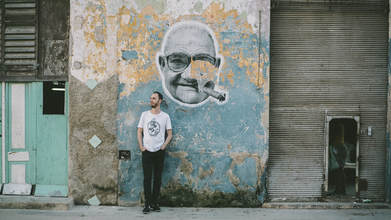 For some people music is a passion which finds light by practicing it well and performing to the likings of the audience. But for some gifted individuals, music is a way of life and there is always something more to explore in it. The gifted percussionist Bernhard Schimpelsberger is one such artists who is finding purpose of life through music and also understanding the universality behind it.
It was quite riveting and encouraging to speak to a unique artist like Bernhard who spoke excitedly about his earlier influences when asked. Interestingly, he listens to a wide range of genres which also includes Indian Classical Tabla and finds Zakir Hussain to be a legend in his own grace. Coming to piano influences, Bernard spoke about Tigran Hamasyan, Brad Mehladu whom he finds very inspiring. He also listens to Chris Thile's Mandolin and the rock legend Jimi Hendrix and Gary Moore. He also had the privilege to travel to the birth place of Rumba – Matanzas where me met talented percussionist Yasmani Alfanso.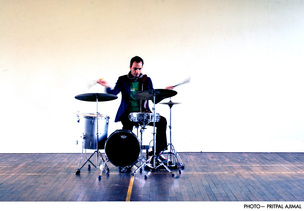 Currently, he is back from a rewarding experience after recording with earthly Cuban performers as part of his bigger project Rhythm Diaries. He is planning to release this album sometime in November and finds Cuban rhythms to be quite in sync with the thumping African rhythm patterns. However, he also finds Cuban rhythms have a unique aura and gets the listener to a groove quite effortlessly.
Bernhard firmly believes in exploring aspect of Music and keeps his penchant for it alive by searching actively for new sounds and possibilities. He also thanks ArtHub for its wonderful initiative for bringing every artist on the globe together as the world became more connected these days. Bernhard also thanked ArtHub for its unfaltering support during the Cuban Encounters project and finds great potential in the idea of the app.
When asked about whether he would love to come to India sometime in search of music exploration, Bernhard fondly remembered buying some Indian percussion instruments during his last visit to Mumbai. Here is an artist who greatly appreciates the importance of percussions and being original in performing as far as a musician is concerned.
Getting into a conversation with this lively personality will make us realize that one should never lose the inquisitive spirit in music and appreciate the universal aspect behind it!