Fusion Competition Dec1st 2019

Fusion Competition Dec1st 2019

Fusion Competition Dec1st 2019

Fusion Competition Dec1st 2019

Fusion Competition Dec1st 2019
ArtHub
Fusion Competition Winner's
1st Winner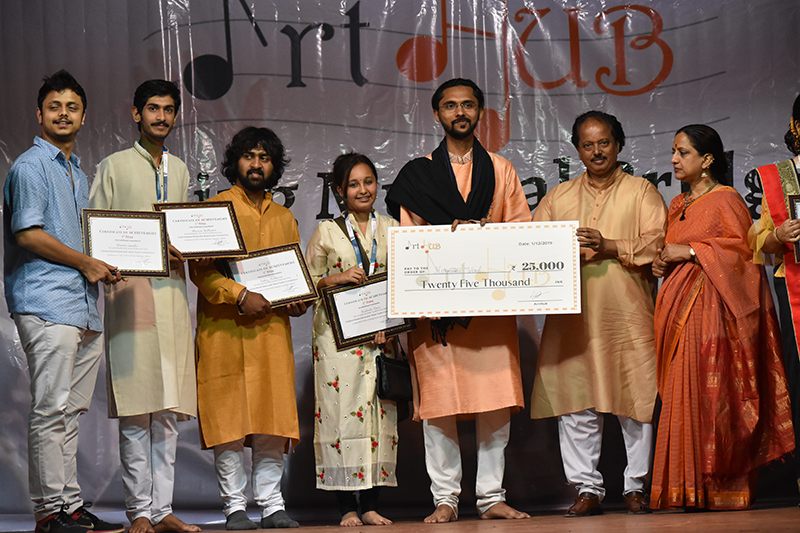 Harmonic Wind
Harmonic Wind is lead by Shri Tanmay Deochake, who have 15 years of experience in playing Harmonium. Trained from the famous gurus Pandit Pramod Marathe and Taalyogi Suresh Talwalkar.
Mr Tanmay, he calls his concept as "SRUJAN" which is a blend of western and Indian Classical Music. He formed a team with Shravan Samshi (Drummer), Aashay Kulkarni (Tabla), Atharva Kulkarni (Keyboard), Ansula More(Harmonium), and gave a mesmerizing performance to win the competition in 1st place.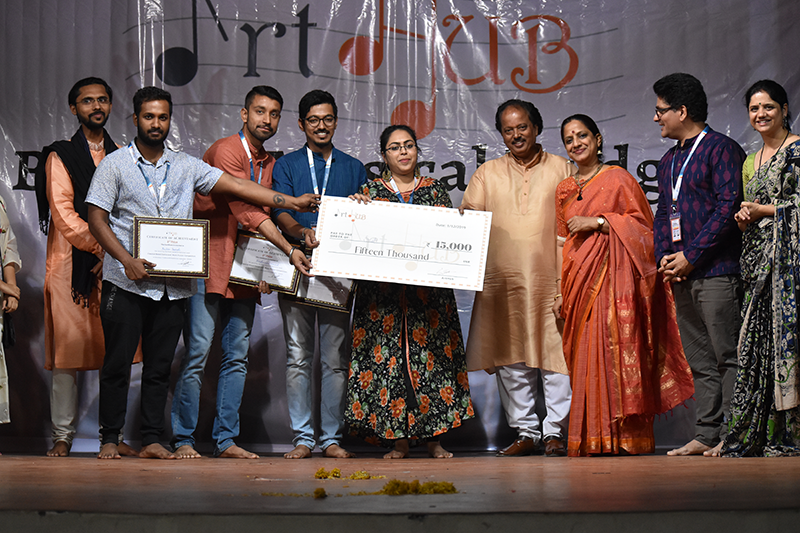 2 nd Winner
Sristi
Team Sristi is from Hyderabad, which is basically a mixture of artists from Kerala and Hyderabad. Ms Sangeetha Carnatic vocalist was accompanied by Abhijeet Chaterjee (Keyboard) Krishnendu Mandal (Tabla/Kahun), Sandilya Pisapati (Violin), Reuben Joeseph (Bass Guitar).
Their team work and mind blowing performance from every individual made them stand in the 2nd position in the competition.
3 rd Winner
Bhairavi Blues
Bangalore based professional artists & Teaching faculty at Music Education & Life Arts Academy.
The performance concept was from Vinaya Karthik Rao who is a Carnatic Vocalist, graduated in Carnatic music from Bangalore University, from Gurus: Vidwan M.Raghuram ji & Vidhushi MS Sheela ji.
Drummer(Ashwin) is from Swarnabhoomi Academy of Music and Audiolife School of Sound Engineering & Life Arts Academy. Accompanied by Hindustani Vocalist Anantha Chakraborty who is from Donipolo music college and her Gurus are-Dr. K.K.Karan and T. Banerjee.
A fantabulous performance which won many hearts of the audience and stood in 3rd position in the competition.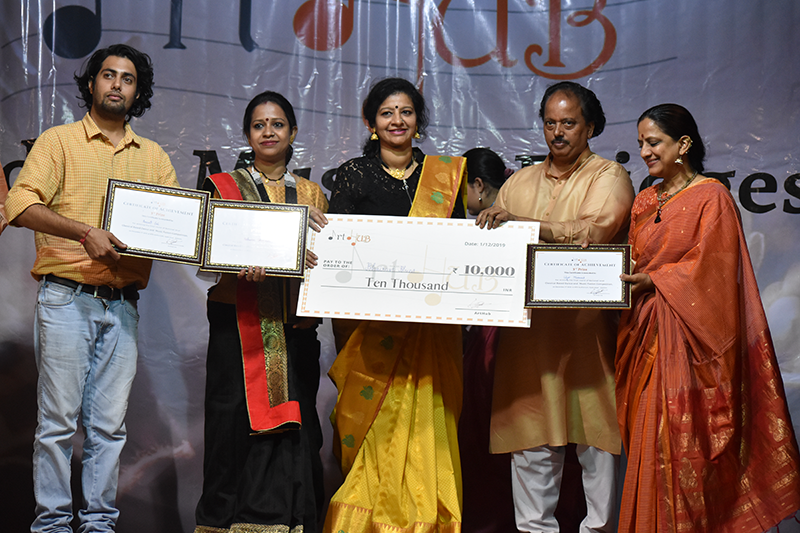 News and Media